About Us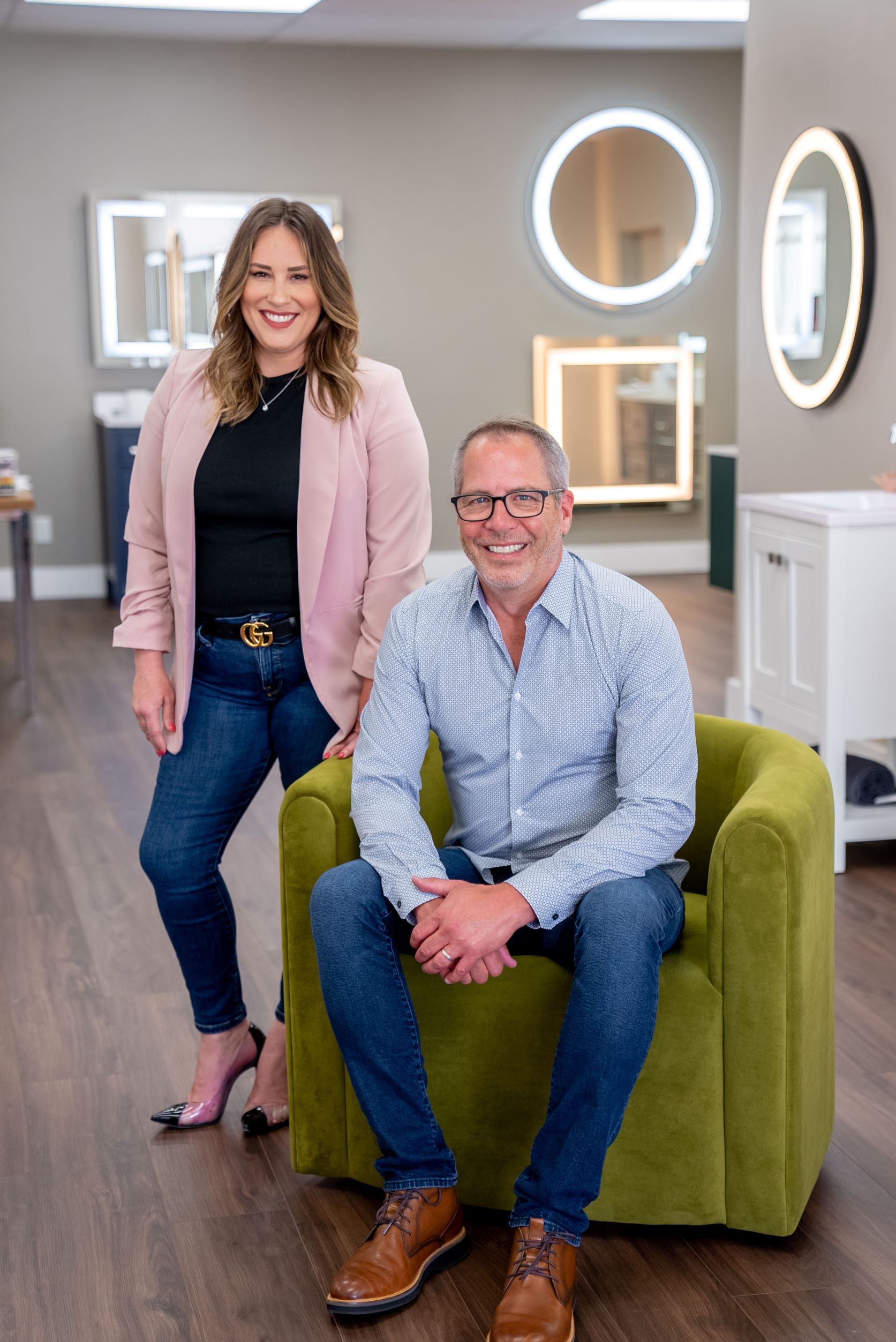 Megan and her husband Chris are bringing LED Mirrors to the Dallas Design marketplace!

Chris has extensive knowledge of the design industry and has successfully built a company from the ground up going on 17 years. His wife and newest business partner has two decades of sales experience and is ready to take on a new challenge.
A few years ago, Chris built a home in the Dallas area and was drawn to LED Mirrors for his bathrooms for a more modern and contemporary style. Once installed, they both received many compliments on their reflections…I mean the mirrors. They received compliments on the mirrors. Well probably both, but they stay humble.
Chris and Megan realized there was an opportunity when they noticed there wasn't a showroom in the Dallas/Fort Worth area that specializes in LED Mirrors. Not only did they successfully fill this gap, but Opal Home has mirrors fully stocked and ready to be picked up! Opal Home is a wholesaler and sells directly to the trade.
If you are a designer, builder, or business owner in the Dallas area, we would love to connect with you and share more about our LED Mirrors. We invite you to come explore our products on your own or bring your clients along with you. Stop by our showroom today- We look forward to meeting you!